If the Senate approves portions of the House Democrats' social spending package, costs for temporary work visas and permanent immigration privileges will increase across the board.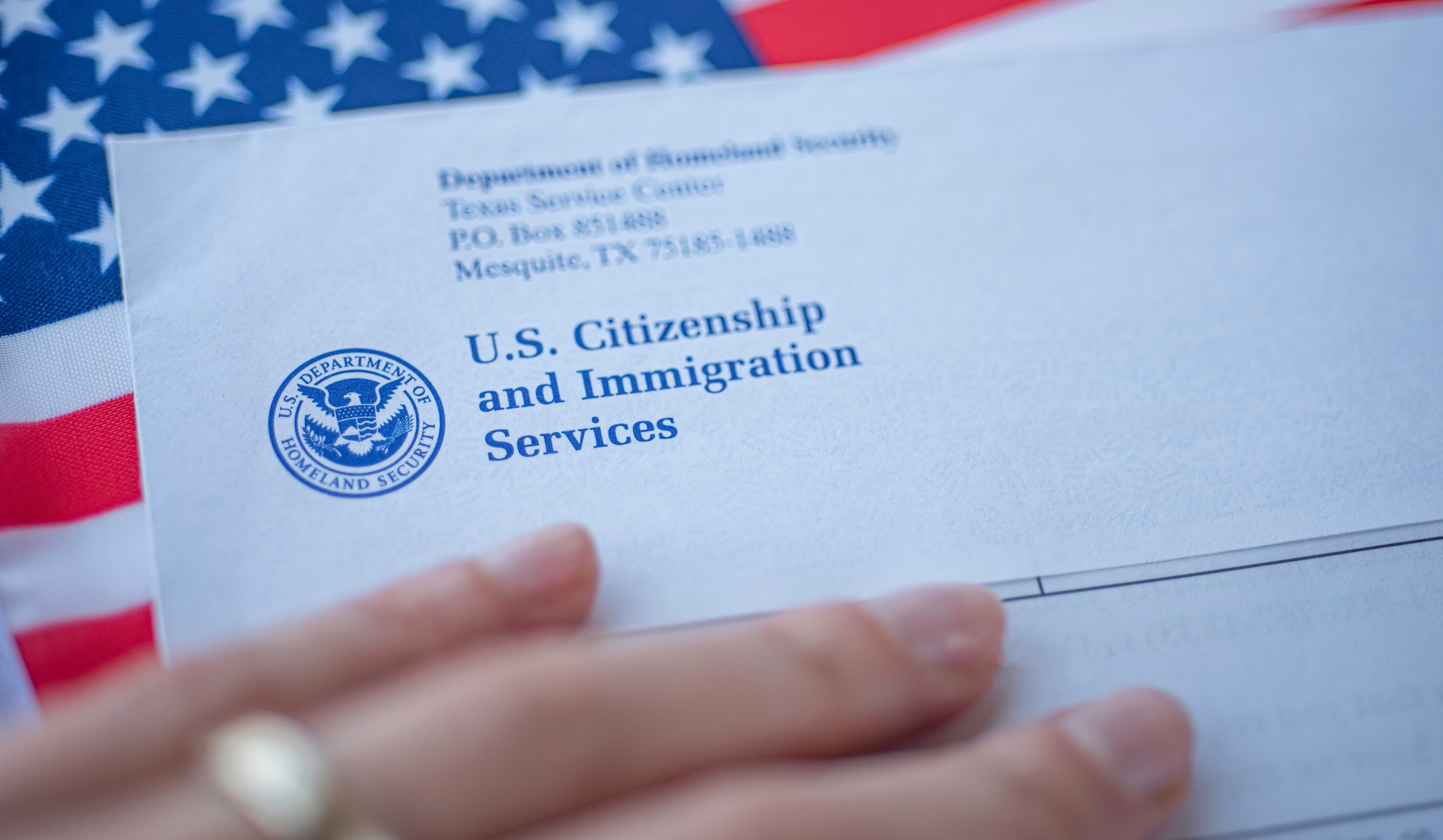 The recommended fee hikes would be the first complete modification to US Citizenship and Immigration Services' pricing structure in five years. They would follow a Trump administration attempt to increase the cost of immigration assistance, which was unsuccessful in federal court last year.
Increases in the House-passed legislation, H.R. 5376, that are highly weighted toward employers of high-skilled workers and foreign entrepreneurs, according to immigration experts, could be advantageous if they lead to improved USCIS services.
Except for emergency funding from Congress, the Department of Homeland Security is virtually exclusively supported by fees. According to a Cato Institute analysis based on 2019 application statistics, the proposed hikes may produce roughly $3 billion in more income for the agency. Increases would vary from $13 for arrival/departure records to an extra $100 for family-based green card applications to $15,000 for a foreign investment visa scheme.
"This would help USCIS get on a more firm financial footing," said Jeremy Neufeld, an immigration policy analyst at the pro-immigration Niskanen Center in Washington. "Especially as they're going to be expected to process a lot more visas due to other provisions of the bill."
Democrats' quest to approve a $1.75 trillion social spending bill is still up in the air in the Senate, where a tiny group of moderate Democrats led by Joe Manchin (D-W.Va.) wants the overall price tag lowered. The majority of the concern around the budget package's immigration component revolves around parole rules that would protect unauthorized immigrants from deportation.
The House bill would also give USCIS an extra $2.8 billion to process new applications and alleviate backlogs, which would aid the agency's fiscal situation.
Democrats are employing a budget provision that will allow them to pass legislation with a simple majority in the Senate, which means they won't need to negotiate with Republicans if they can secure all 50 votes in their caucus.
The Senate parliamentarian, who assists members on whether legislative provisions are legal under budget reconciliation legislation, might make a decision on whether or not to include parole language in the measure this week.
One of the numerous immigration-related conflicts between the Trump administration and advocacy groups was raising the USCIS fee structure. Earlier in the Covid-19 outbreak, the agency came dangerously close to furloughing personnel as travel restrictions led visa applications and revenue to plunge.
Lately, backlogs at USCIS have sparked a slew of class actions over long wait times that have resulted in some visa holders losing their ability to work. The agency announced earlier this year that it will release a new fee schedule, but it has yet to issue a new rule to make it happen.
According to Xiao Wang, co-founder, and CEO of Boundless Immigration, a company that helps applicants navigate the US immigration system, the increases House Democrats anticipate could result in faster services for applicants if they motivate USCIS to invest in manpower and technology. The suggested costs for businesses and visa applicants are still small in comparison to soaring earnings for in-demand personnel, according to Wang.
Last year, the Trump administration proposed a regulation that would have taxed asylum applicants for the first time and added an extra price to apply for work permits.
Immigration advocates filed a lawsuit, claiming that the new rule would discriminate against low-income applicants. The increased fines were initially halted by a federal district court judge, but Homeland Security officials eventually abandoned their appeal.
Despite Trump's rule, House Democrats' measure offers only minor hikes for people, with employers and foreign investors bearing the brunt of the increased costs, according to Wang.
However, Elizabeth Taufa, a policy attorney and strategist with the Immigrant Legal Resource Center, which filed a lawsuit over Trump's tax hikes, slammed House Democrats' strategy.
According to her, the law would not only raise costs across the board but would also eliminate the possibility of charge waivers. Furthermore, the proposed legislation would make almost 4,00,000 more employment and family-based green cards available, which have remained unused over the past two decades.
It would enable applicants who have been waiting for a green card for several years to file for benefits early by paying a fee. Applicants can't file for an adjustment of status until a green card is declared eligible under annual restrictions, which is currently a year away.
Most companies would be "very thrilled," according to Laura Foote Reiff, co-chair of Greenberg Traurig LLP's immigration and compliance group. If the bill passes the Senate, the concern is how quickly USCIS will be able to make the necessary investments with the increased cash to process the influx of new applications, according to Stephen Yale-Loehr, an immigration law professor at Cornell Law School.
USCIS Director Ur Jaddou, who was chosen by the then Vice President Joe Biden, has solicited public input and initiated an internal examination of various ways to improve the agency's efficiency.
However, USCIS is still mostly a paper-based organization, and its mounting backlogs have hampered foreign workers seeking work permits. "A lot will depend on how quickly the agency can ramp up," Yale-Loehr said.
Read all the Latest News here. Follow us on Facebook, Twitter, and LinkedIn.