By Yash Yadav
Canada is one of the best countries in the world to get an education. However, there are many other things about the Great White North that we may not know. Today, we are telling you some of the most interesting and mind-blowing fun facts about Canada that you probably were not aware of. Here we go!

1. Canada has a monarch at their head
The significant reason behind this is that Canada is a member of the British Commonwealth. However, it became self-administering in 1867, there was a way to go before Canada actually became free. We can call it Constitutional Monarchy.

2. Canada has two official languages
Not only Britain but France also owned much of North America for a period. The rule did not last but the culture and the language did. Presently, French and English are used widely in Canada.

3. The second largest country is Canada
This is one of those very significant Canadian realities to know. You might have been considering China, or perhaps the USA, however, it is Canada. How enormous would we say we are talking? Well, 9.98 million square miles!

4. The longest coastline in the world is in Canada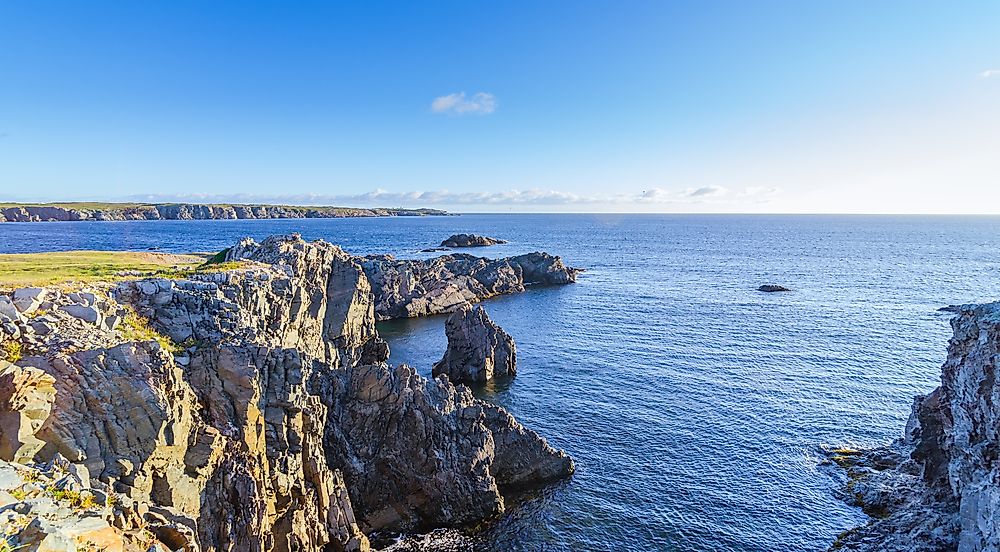 There are a lot of islands and jagged irregular lines. Everything amounts to the longest shore on the planet at the north of 1,25,500 miles. This one is another of my beloved Canadian facts.

5. Canada has the longest international border
The only neighbouring country to Canada is the United States. Both of them are enormous in size. It is the longest border between two countries at a very long 5,525 miles.

6. The word Canada is originated from an indigenous word
The word 'Kanata' refers to 'settlement' or 'village' in the language of the St. Lawrence Iroquoians. The people vanished in the 16th century.

7. Canada wasn't first colonized by the French and British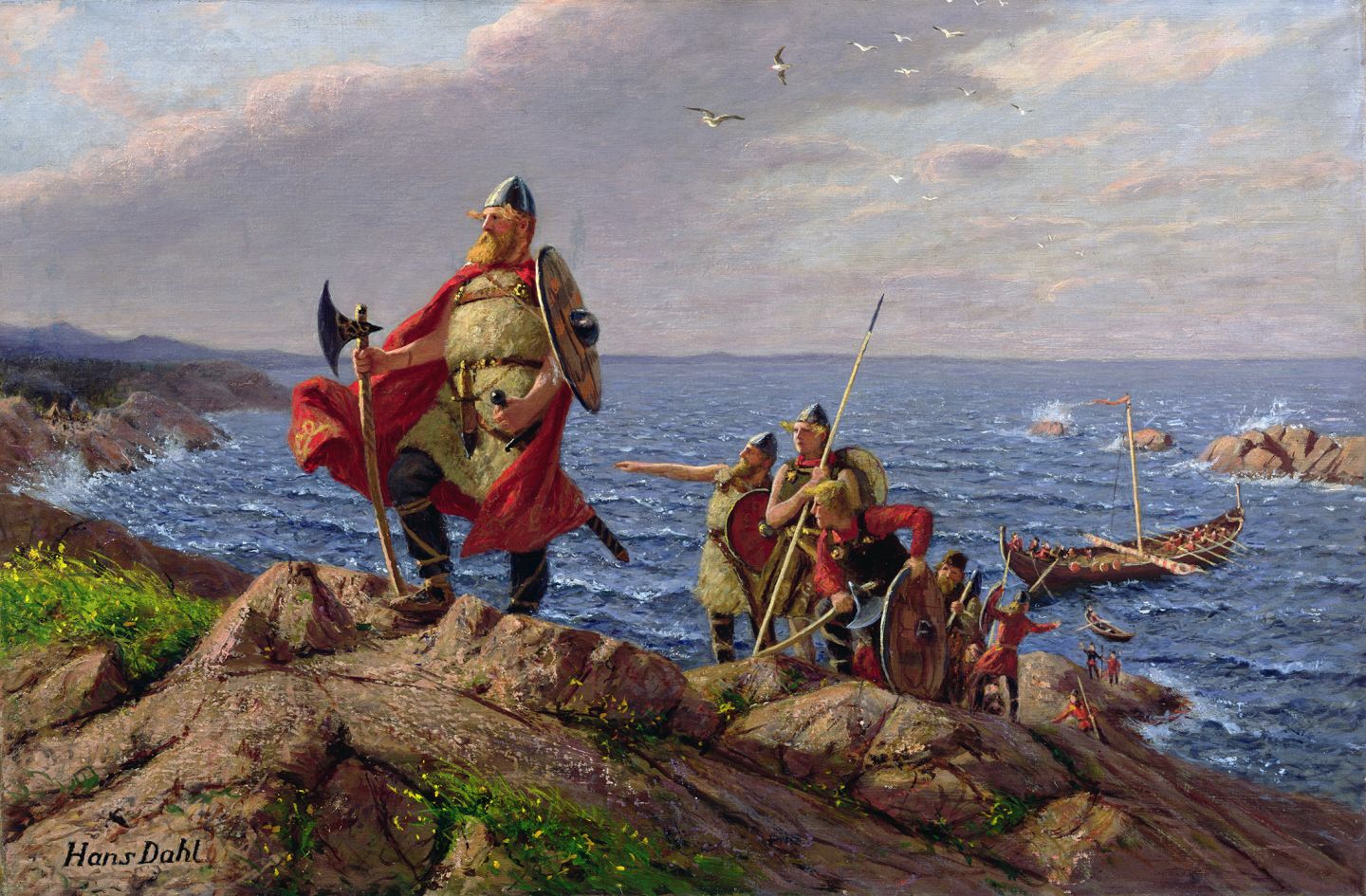 It was the Vikings. In particular, it was Leif Erikson who drove the campaign in around 1000 AD; he was the grandson of a Norwegian Viking who was banished to Iceland for "a few killings."
The Viking settlement was in Newfoundland, referred to them as Vinland (named for its plants that empowered them to create incredible wine, obviously). It just kept going a couple of years, yet it had an effect in the Icelandic Sagas – and on the local Inuit populace at that point.

8. The following individual to claim Canada was an Italian working for the English
Appointed by King Henry VII of England, Venetian adventurer John Cabot (Giovanni Cabotto or Zuan Chabotto) investigated the Atlantic Coast of Canada in 1497. He guaranteed it for England.
His child, Sebastian, kept investigating North America however got back to England just to track down another lord – Henry VIII. He was not keen on the investigation by any stretch of the imagination.

9. There was a conflict in Canada called the "Beaver Wars"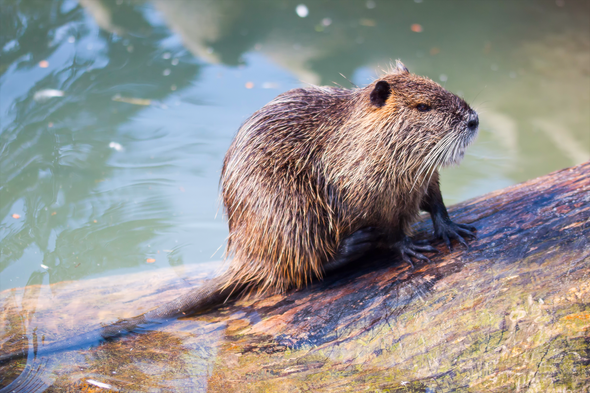 However, in spite of the name, it was a really severe struggle and is viewed as one of the most bloody in North American history. Essentially, in the seventeenth century, the Iroquians needed to overwhelm the hidden exchange of the area and enrolled the assistance of England. Rival countries looked for the assistance of France.

10. Beaver is the national animal of Canada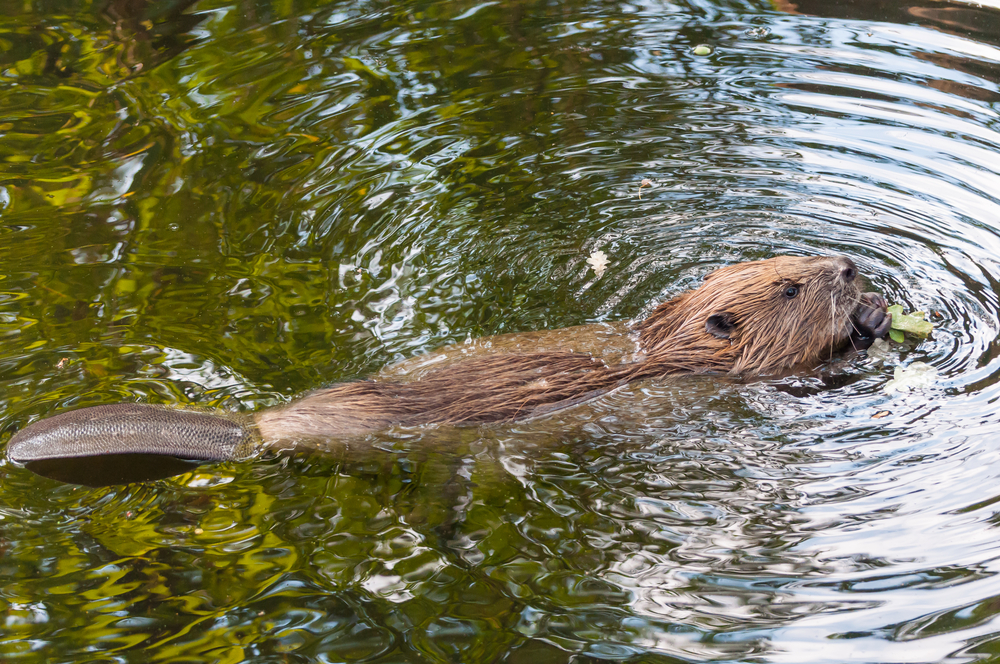 It assumed a really pivotal part throughout the entire existence of Canada, with all the hide catchers, brokers, and fights over who might be the hidden lord of the district. Then, at that point, there are simply the helpless beavers, nearly chased to elimination. All things considered, basically, they turned into the public creature of Canada in 1975.
They are on the Canadian nickel, as well.

11. There are a ton of renowned Canadians Living in the US
Seth Rogan, Mike Myers, Justin Bieber, Michael Buble, Alanis Morisette, Keanu Reeves, Jim Carey, Celine Dion, Neil Young, Drake. The rundown could continue.
Fundamentally, there are many individuals from Canada who impact mainstream society as far as we might be concerned.

12. The coldest at any point recorded temperature in Canada is – 63°C.
A cold and fascinating fun Canada reality. On the off chance that you thought winter was cold where you're from, Canada is colder. Furthermore, indeed, that truly is the coldest temperature to have at any point been recorded in Canada.
That was in Snag, Yukon and yes: it was – 63°C (- 81.4°F). By and large, throughout the year. Goodness.

13. The only walled city in North America is Quebec
An obscure, yet interesting bit of trivia about Canada is that it flaunts the mainland's just walled city – north of Mexico. In any case, yes; Quebec's city dividers were implicit in the seventeenth century.
Then, at that point, when British powers caught the city, they made the dividers surprisingly better. They are genuinely safeguarded and today are a UNESCO World Heritage site.
14. Loonies and Toonies
One of the best time realities about Canada is this one. For one thing, there's the "loonie," which is a CAD $1 coin. We get this one, on the grounds that on one side of the coin there's a portrayal of a nut case – that is a duck-type thing (a waterfowl, to be demanding). Then, at that point, there's the "toonie," which we get less. It's a two-dollar coin, so we get it's "toonie" like "two-nil." A quip of the most extensive level.

15. Canada has an alternate Thanksgiving to the United States

Truth be told; not all Thanksgivings are something similar. Rather than at some point in late November, as in America, Canada observes Thanksgiving in October.
They additionally eat various dishes in Canada contrasted with the USA.
16. Canada has one of the greatest immigration rates on the planet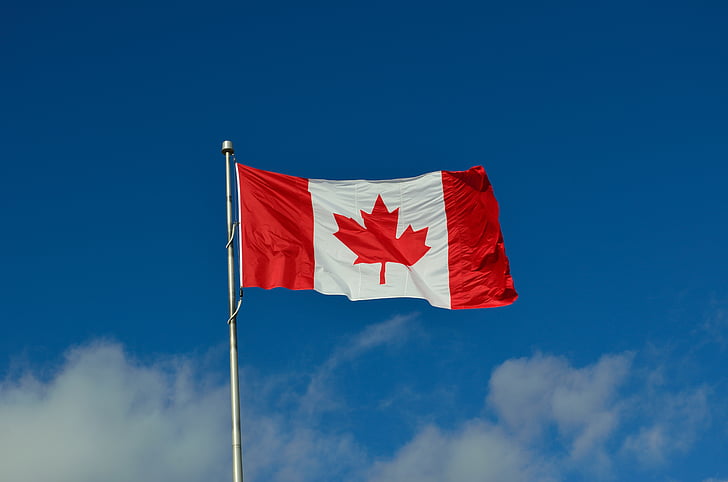 Another of those very pleased Canada realities. This is to reunify families, to assist with supporting the economy, drive populace development – something like that. Somewhere in the range of 1990 and 2008, the number of inhabitants in Canada developed by more than 50,00,000. An obscure bit of trivia about Canada is that every year, it becomes home to around a 10th of the world's resettled displaced people.

17. There's more to language in Canada than English and French
With all that movement, there's an entire determination of different dialects being spoken in Canada. There are above and beyond 1.2 million speakers of Chinese dialects, Punjabi-speakers number around 5,00,000 individuals, then, at that point, German, Italian, Tagalog, Spanish, and Arabic all have countless speakers.
Then, at that point, there are likewise 11 distinctive native language gatherings, which can separate further into 65 genuine dialects – for instance, Inuktitut.

18. The Northwest Territories perceives 11 authority dialects
It may very well be the main political region on the planet to perceive such countless authority dialects. We will show them here for your interest: Gwich'in, Chipewyan/Dené, Inuinnaqtun, Tłįchǫ Inuktitut, Cree, North Slavey, South Slavey, Inuvialuktun, English, and French.

19. Minus its lakes, Canada would just be the fourth-biggest country on the planet
It is a straightforward reality about Canada that lakes make up a ton of this country. Itis really home to the most elevated extent of new water on the planet. We should not fail to remember that immense segments of the Great Lakes (Superior, Michigan, Huron, Erie, and Ontario) are situated in Canada too and Alberta has huge loads of wonderful lakes.

20. Mac and Cheese are beloved by Canadians
One of my cherished Canadian realities is that numerous Canadians love macintosh and cheddar. Or then again, as they call it, Kraft Dinner. That is a direct result of the brand. Around 70,00,000 of these crates are sold worldwide every year, and Canada purchases a major lump of them; that will be around 1.7 million boxes of Kraft Dinner.

You would have thought Americans eat a greater amount of it, however, Canadian's eat roughly 55% more mac and cheese than their neighbours toward the south do.

21. Lacrosse is the public game of Canada
With its French-sounding name, you may be excused for thinking this stick-and-bin sport went over the Pond to Canada from Europe. Lacrosse was in reality initially played by First Nations individuals during the 1600s, first got by Canada's Anglophone working classes in the nineteenth century, was true – by a demonstration of parliament in 1994 – proclaimed to be the public game of Canada. For summer, at any rate; ice hockey was considered the authority winter sport.

22. Canada formally became free from Britain in 1982
Relatively few individuals know this reality about Canada, however, it was in reality still legitimately reliant upon the UK until 1982. Part of this implied that the British Parliament could cast a ballot to change Canada's constitution – assuming they needed to, at any rate. The Canadian Parliament mentioned in 1982 that Canada is permitted to control its own predetermination and presto – full independence of Canada.

23. Canada Day celebrates semi-autonomy from Britain in 1867
In those days, the British North America Act of 1867 made Canada a "government domain" with more independence than it had recently appreciated. Uplifting news for Canada. Today, Canada Day remembers this move towards opportunity with much cheer – drinking, eating, celebrating, marches, firecrackers, and donning red and white, obviously.

24. One of the longest highways on the planet is in Canada
Voyaging as far as possible from the Atlantic to the Pacific Ocean, the Trans-Canada Highway is without a doubt one of the world's longest roadways. At 4,860 miles in length, there's a ton of extension for travels along this epic thruway. To give it a number, it's really the fourth-longest on the planet.

25. The maple leaf has been an image of Canada for quite a while
The utilization of the maple leaf as an image of Canada really traces all the way back to the eighteenth century. Truth be told, it was initially an image utilized by French Canadians.

The principal city hall leader of Montreal said of the maple leaf in 1834, "It was the king of our forests, the symbol of the Canadian people." To knock your socks off considerably more, unique shaded leaves addressed various pieces of Canada: Ontario = gold; Quebec = green. It is additionally used to show up on the coins. Presently it's on the Canadian banner.

26. Toronto has the world's greatest underground shopping complex
You were thinking Japan, correct? Possibly China. However, it's Toronto, Canada, where you will track down this accomplishment of designing Interfacing metro stops and a lot of places of business, it's called PATH and it includes 40,00,000 square feet of retail space. That is wild. It is a progression of passages, raised walkways, and other extravagant walkways, determined to keep individuals out of the virus.

27. Canada has some really fabulous hotels

There is a style of engineering called "chateauesque"; it depends on French Renaissance design. A great deal of structures in Canada uses this style, primarily the epic "fabulous rail line lodgings" that were worked by rail line organizations when train travel turned into a thing in the twentieth century. Banff Spring, the Royal York, Toronto, and Hotel Vancouver.
28. You'll track down the world's most established pool of water in a Canadian mine
The most seasoned pool of water. On the planet. It's situated around two miles underground in a mine in Timmins, Ontario. The pool rises with mineral-rich water honestly enough, however researchers in 2016 found that it's really two billion years of age. That is too old to even consider evening contemplate.

29. Winnie-the-Pooh was named after a bear from Canada
Furthermore, it was not Pooh maker A. A. Milne who thought of the name, either – it was his child, Christopher (that's right, think about who Christopher Robin depends on). Christopher had seen a wild bear called Winnie, later Winnipeg in Ontario, at London Zoo and named his own bear after it.

Milne named Pooh after his child's bear. Case shut. It just so happens, the real, living wild bear was bought (as a whelp clearly) for $20 in Canada by a warrior getting back to England later WWI.

30. Most remarkable Niagara Falls is in Canada
However you can see Niagara Falls from the two pieces of the boundary, the Horseshoe Falls – which is the most remarkable falls – is in the Canadian area. Around 90% of the water that streams over the tumbles from the Niagara River crashes down the Horseshoe Falls; the US side involves the American Falls and Bridal Veil Falls, where the other 10% streams.
Ideally, this educated you regarding some pleasant Canada facts! Didn't we?
Read all the Latest News here. Follow us on Facebook, Twitter, and LinkedIn.