Tamil Nadu MP said awarding National Overseas Scholarships to merely 50-70 students from SCs, other marginalized communities are extremely unfair.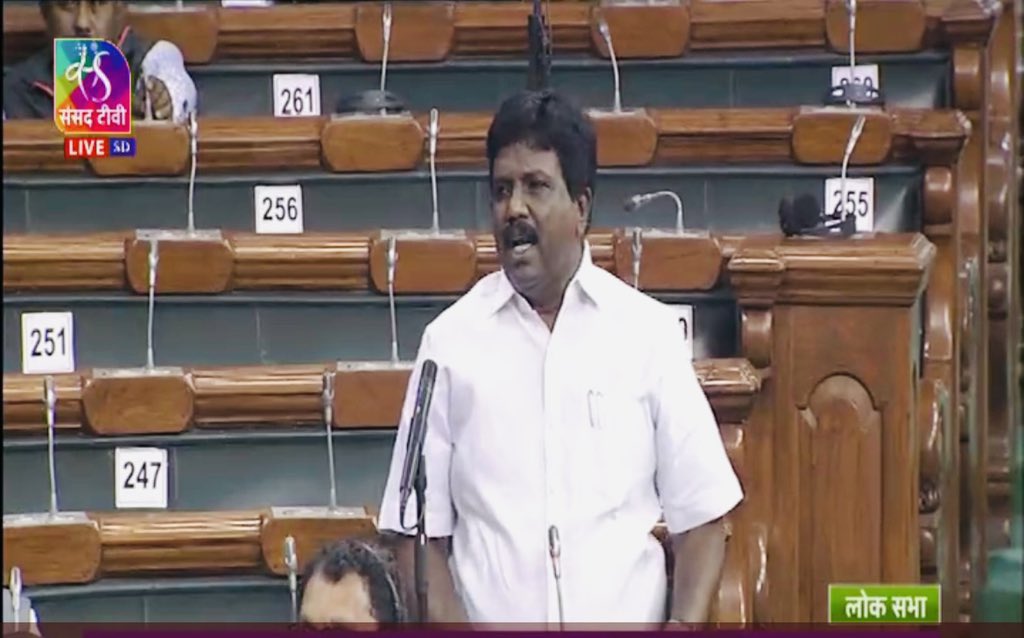 Lok Sabha MP from Tamil Nadu's Villupuram, D Ravikumar, has written to Virendra Kumar, minister of social justice and empowerment seeking necessary changes in the implementation of National Overseas Scholarships (NOS) for Scheduled Castes (SCs), denotified, nomadic and semi-nomadic tribes (NT-DNTs), and other marginalized communities.
National Overseas Scholarships are provided for these communities for pursuing Master's and PhD level courses abroad. Even though around 500 students apply for the scholarship, only 20 seats out of the 100 seats are generally allotted to humanities subjects. Through the revised guideline for 2022-23, the total slots for the NOS have been increased to 125 seats.
He has highlighted that awarding NOS to merely 50-70 students from SCs, NT-DNTs, and other marginalized communities is extremely unfair to these communities.
"This number is extremely low- compared to 5.53 lakh Indian students from other communities, who are studying abroad."
"According to the proportion of their population, the number of scholarships should have been for more than 1 lakh students from SCs, NT-DNTs, landless agriculture labours and traditional artisan categories,"

Ravikumar said.
The ministry had imposed an income limit of Rs 8 lakh per annum on students as an eligibility criterion to avail scholarship, the reason being that the focus of the scheme is on "poorest households".
National Overseas Scholarship: Demands of Tamil Nadu MP
On the income limit, the MP in his letter wrote, "Imposing an income limit of Rs 8 lakhs on students is arbitrary and discriminatory. The cost of studying abroad is very high, and even the families whose income limit would be Rs 15- 20 lakh per annum would not be able to afford to send their children there." Villupuram MP D Ravikumar seeks the following:
The number of scholarships under the National Overseas Scholarship must be increased to at least 2,000 students every year.
The income limit of Rs 8 lakh must be scrapped or kept up to Rs 20 lakh per annum.
The number of seats allotted to students in humanities subjects be increased.
The restriction on topics/courses be taken back. (Controversy erupted after Ministry of Social Justice changed rules in February barring research on Caste, gender inequality)
"Babasaheb BR Ambedkar was a great proponent of sending maximum students from scheduled castes, etc, to study abroad. In that spirit, I hope the Ministry of Social Justice and Empowerment will make thee suggested necessary changes in NOS," the MP added.
Legal Disclaimer: This article is provided for information purposes only.
Read all the Latest News here. Follow us on Facebook, Twitter, Instagram, and LinkedIn.