As shocking as it may sound, there is a thing called study abroad, and it is actually really neat. The firm empowers students to travel to other countries and learn about local cultures while also staying in their field of study.
Even before Covid-19, there was already high growth and adoption in education technology, and the overall market for online education is projected to reach $350 Billion by 2025. Whether it is language apps, self-paced e-learning websites, virtual tutoring, video conferencing tools, or online learning software, there has been a significant surge in usage since Covid-19.
While countries are at different points in their Covid-19 infection rates, worldwide there are currently more than 1.2 billion children in 186 countries affected by school closures due to the pandemic. As a result, education has changed dramatically, with the distinctive rise of e-learning, whereby teaching is undertaken remotely and on digital platforms.

The Managing Director of Kanan International, Manish Shah, along with his team of 300 — supports many programs that have sent more than 60,000 students abroad on Student Visas, and more than 20,000 on Visitors Visas, mostly consisting of their parents and relatives, in its 25 years of glorious history.
Located in Vadodara-Gujarat, Kanan's integrated edtech platform offers numerous ways for students to engage in global education; there are faculty-led programs where students can easily prepare.
While talking to Visa Crunch, Shah said "students can now easily learn and prepare for their IELTS, GRE, TOEFL, SAT, GMAT, PTE, Spoken English, French, and Duolingo English Test online with live classes, mock tests, personalised doubt solving sessions".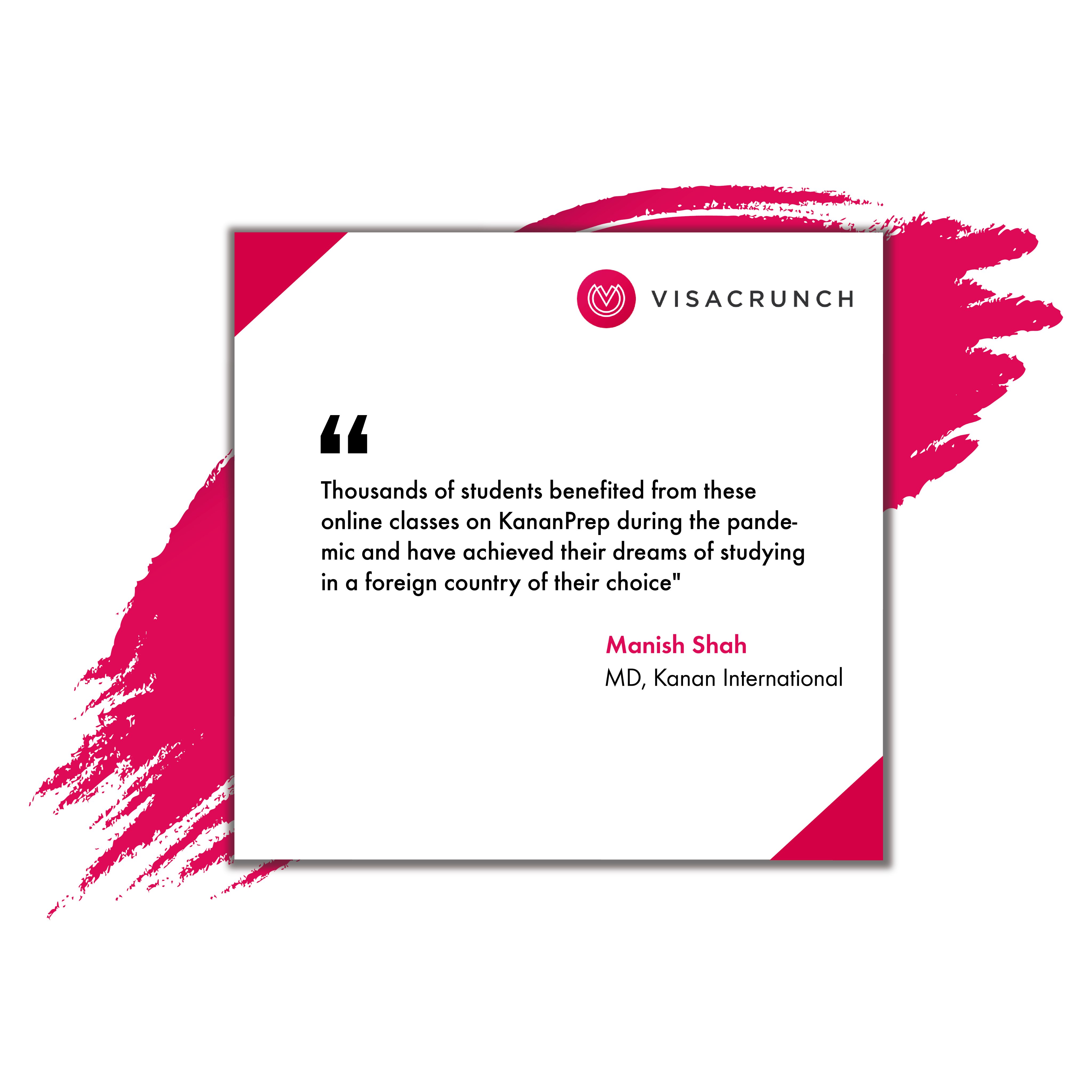 This EdTech company was already providing online education before the Covid-19 pandemic hit the study abroad industry, however, the growth it saw during and the aftermath of the lockdown was phenomenal.
KananPrep's Project Head, Sudhanshu Bajpai explained how their e-learning portal KananPrep saw a huge jump in the number of users studying online.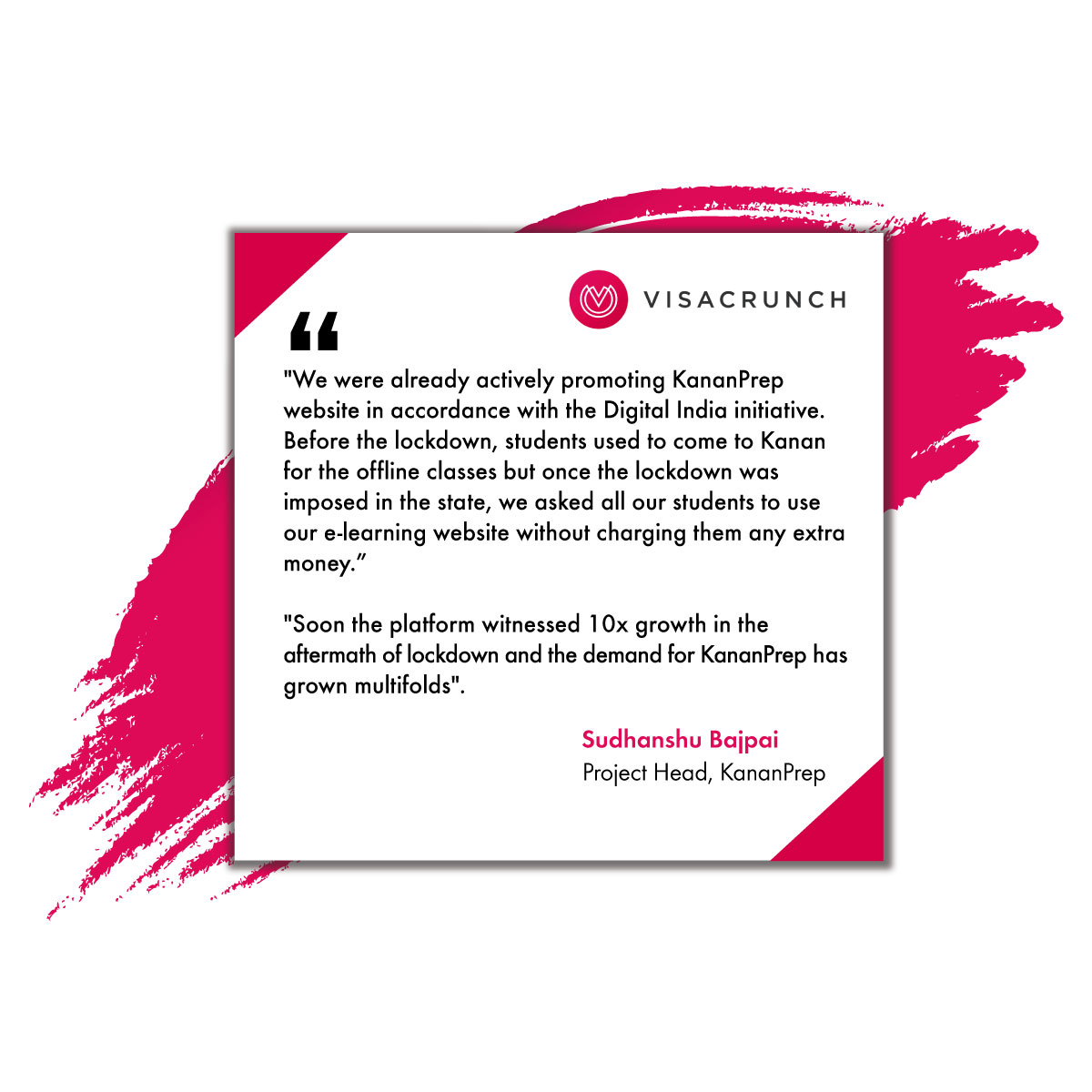 The top study abroad markets like Canada, the United States, and the United Kingdom is seeing a lot of pent-up demand for international study from Indian students. Hence, the need for the hour was to provide an opportunity for the students to start their preparation for IELTS, GRE, or TOEFL-iBT, via an e-learning website as offline classes are not possible during the pandemic world.
This EdTech company was ready with the necessary online infrastructure to withstand the demand and stand strong against any new challenges. Countries had closed their international borders once the World Health Organization had declared nCovid-19 as Pandemic. Even during this phase, Kanan was able to achieve what many Study Abroad companies can only dream of.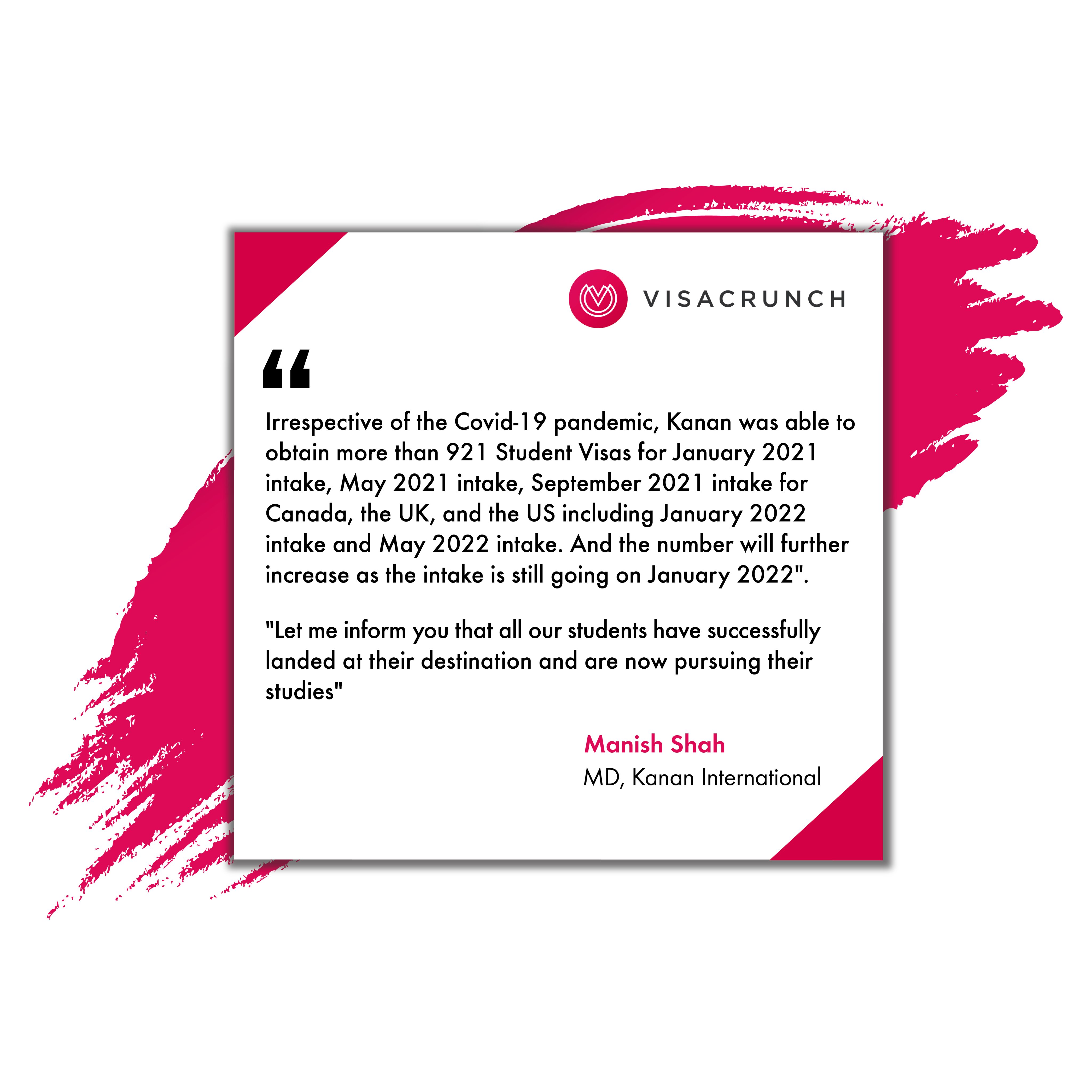 "My team has helped all our students even during the covid pandemic with home counselling by following strict covid related protocols. We are all very gratified with the growth till now," Shah concluded.
The pandemic has brought to light several virtual opportunities and challenges and what has been made clear through this pandemic is the importance of disseminating knowledge across borders, companies, and all parts of society. If online learning technology can play a role here, it is incumbent upon all of us to explore its full potential.
Read all the Latest News here. Follow us on Facebook, Twitter, Instagram, and LinkedIn.