According to a recent report from the province's Auditor General, a number of public colleges in Ontario – independent from their university system – have been advised against relying on fees from international students to stay afloat after tremendous expansion in recent years.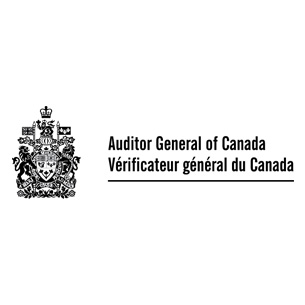 "In 2020-21, public colleges received a total of $1.7 billion in tuition fees from international students, enrolled at both their home and public-private college partnership campuses," the report reads.
"Meanwhile, international student enrolment represented 30% of the total student enrolment [by student count] – we found that some colleges' positive financial position was mainly due to international student enrolment," it noted.
The auditor general's office stated in a declaration that 24 universities had been placed in a "precarious position" due to their financial situation, with international students accounting for 68 per cent of tuition costs.
This is a significant increase from the 2017-018 academic year, when international student tuition earnings surpassed domestic student tuition revenue for the first time, according to the report.
President and CEO of Higher Education Strategy Associates and a well-known industry critic, Alex Usher, believes this over-reliance is unsurprising. "We've gone from five to 11 public colleges that have PPP [public-private partnership] arrangements with private colleges – one-quarter of international students are being taught through these," Usher told.
He also remarked that an increase in the number of overseas students may raise concerns about more than simply financial viability. "This over-reliance is really about where a lot of these students are coming from – 62% of international students here are from India, and if we were to lose that market for some reason, no question, that would really hurt us".
Centennial College informed CBC that without overseas admission revenue, which is down dramatically this year due to the ongoing global consequences of the pandemic, the college would be unable to operate. The audit also mentioned "little college monitoring" of international student recruiting, citing the province's public universities' employment of numerous recruitment organizations with worldwide operations.
The investigation discovered that four selected colleges did not have a "clear policy to oversee the selection and termination of recruitment companies". The majority of the outsourced agencies for these universities experienced no problems, according to a sample of 100.
According to the investigation, seven agencies made false statements about the visa processing process, such as guaranteed "100% success," providing "visa assurance," and guaranteeing results on the International English Language Testing.
This is aggravated by the fact that some students would pay exorbitant fees with the aim of securing a visa and, eventually, the opportunity to stay in the nation indefinitely. "International students pay "extremely high tuition fees" hoping they will eventually get permanent residency after they graduate," Migrant Workers Alliance For Change organizer Sarom Rho told CBC.
This worry was expressed in yet another article on loan finance in October. On the internal front, the survey discovered that Ontario offers the least amount of support for full-time domestic students of any jurisdiction in the country. "Are we giving either the international students or domestic students the best possible products with this kind of influx?" Usher asked.
Some universities have had to depend on international student earnings to avoid debt – according to the research, five out of six public institutions with private college partners could have suffered operating losses if they had not received international student revenue in the 2019/20 academic year. While there is a deficit for some universities, it is not a new problem.
Universities and academic institutes are the fastest expanding study level for international students in Canada, according to Alain Roy, VP international partnerships at Colleges and Institutes Canada.
The proportion of students varies by location, but most of our members have seen a significant increase in recent years, thanks in large part to policy choices at both the federal and provincial levels geared at encouraging and facilitating foreign recruiting, he added.
The VP also points out that, in terms of overall growth, overseas students continue to be helpful to Canada's public college scene.
The research suggests a number of alternatives for institutions' reliance on that revenue. To begin with, the Ministry of Colleges and Universities should adopt a formal and comprehensive policy for international student diversification in the public college domain.
Setting up a requirement that public colleges develop clear, proactive risk management plans with timetables and measurable outcomes in line with the aforementioned strategy is also addressed in the report's recommendations.
Ultimately, the Auditor General recommends that public institutions submit annual reports on their progress toward their goals, with "corrective steps taken as needed".
The Ministry has stated that it will evaluate the suggestions and proposals as part of the establishment of an international post-secondary education plan.
Read all the Latest News here. Follow us on Facebook, Twitter, Instagram, and LinkedIn.